UK SALT CONSORTIUM (UKSC)
SALT is the Southern African Large Telescope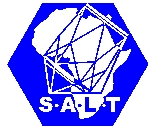 Useful SALT Links :
PFIS Instrumentation pages
SALTICAM Instrumentation pages
SALT web site
UKSC consists of:
University of Central Lancashire, Centre for Astrophysics www.uclan.ac.uk
Armagh Observatory, Northern Ireland www.arm.ac.uk
University of Southampton, Department of Physics and Astronomy www.phys.soton.ac.uk
University of Nottingham, Physics and Astronomy www.nottingham.ac.uk and Chemistry www.nott.ac.uk
University of Keele, Astrophysics Group www.astro.keele.ac.uk
Open University, Department of Physics and Astronomy physics.open.ac.uk



Images and Links
SALT inaguration: Photograph showing one of our Astronomy distance learning students, Christopher Middleton, with Malcolm McVicar and Gordon Bromage outside the marquee on 11th November 2005.
UKSC Poster including images from the SALT inauguration (11 Nov 2005) and first light SALTICAM images (Sept 2005)
All SALT mirrors are now installed. Photograph from Dave Buckley (28/4/05)
Photographs from Peter Cottrell (Nov 2004)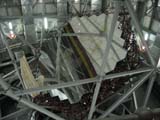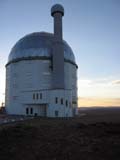 SALT meetings held at UCLan in October 2002
SALT under construction - dome fitting (16 July 2002):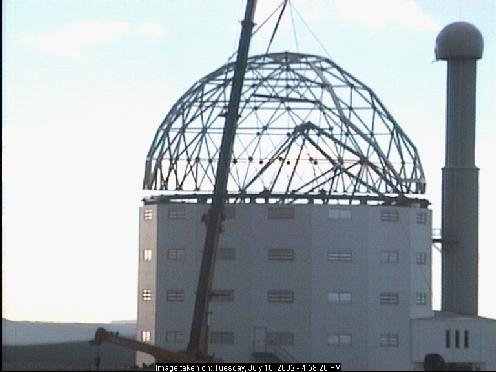 Report of ground breaking ceremony on 1 September 2000
Images of ground breaking ceremony:
Diggers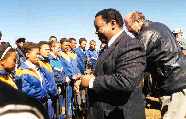 Ben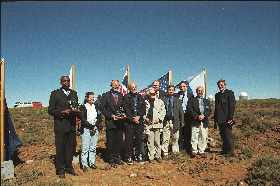 UKSC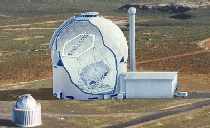 Scope
Page constructed by Anne Sansom.
email aesansom at uclan ac uk
Standard disclaimer: Nothing in this page represents the views of either the University, the Starlink project, or anyone but myself. I also disclaim any responsibility for any information found at the end of links which start on this page.