The Moon partially covered the solar disc on Tuesday 25 October. The duration of the eclipse was 1 hour and 43 mins with the maximum occurring at 10:56am.
JHI staff and students observed the eclipse in many ways as shown in the pictures of the post.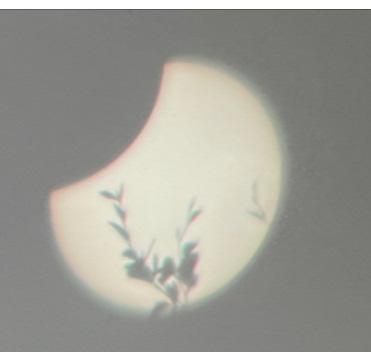 Photos by: Megan Argo (cover pic and 1st pic in the gallery), Mark Norris and Bill Swalwell (top row), Daniel Brown and Derek Ward-Thompson (bottom row).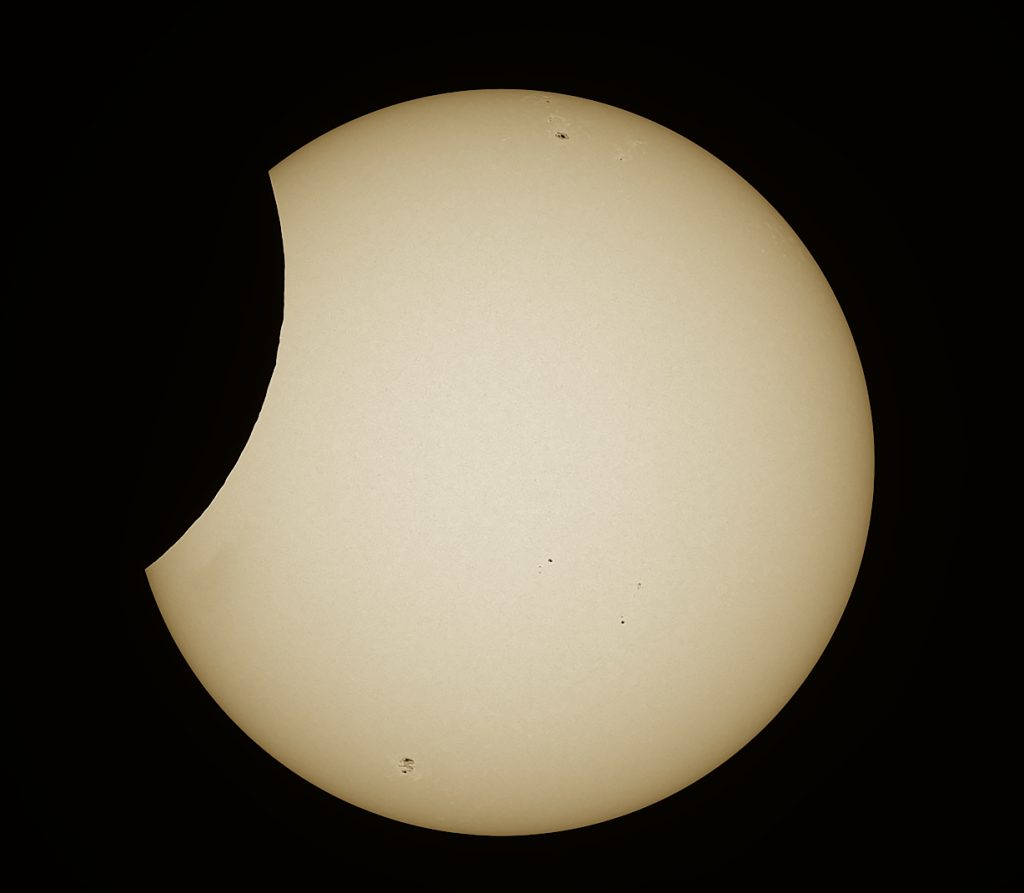 Photo by Mark Trapnell (Distance Learning student): It was taken using an 80mm refractor (focal length 560mm), ZWO 174 mm camera, a Hershel wedge and a Baader solar continuum filter (540 nm) from Wimbledon, SW London (51.4 deg N, 0.22 deg West).